5 tips for tuning guitar of any model
Music students know tuning is essential to maintain the quality of your instrument's sound, be it guitar or other string instruments. Therefore, we must never leave it to one side.
Maybe the need to tune the guitar can scare the beginning musicians, but it's not as difficult as it sounds. It's only with several tries and a lot of training that it starts it becomes easier.
Of course, a lot you learn only in practice, but some guidelines can help a lot when tuning. Want to know more? So, read through these guitar tuning tips that we have for you.
1. Know the basic tuning
As mentioned above, you must always keep in mind the importance of tuning and the characteristics of your instrument. The guitar, for example, has aspects similar to other string instruments, and can also serve as a basis for tuning the guitar. Just as an example, its basic tuning is:
E (E low);
A (There);
D (Re);
G (Sol);
B (Si);
and (Mi acute).
2. Use a tuner
The best way to know if you are doing everything well is to use tuners, which indicate whether your note is in tune or not. There are several models, but they all use the same tuning logic and serve both the guitar or other string instruments. Check out the most used type:
Tuning fork
It is a small piece of metal that vibrates at the same frequency as musical notes. The idea is to make the sound emitted by the tuning fork when struck on a solid surface, to be the same as the sound emitted by your instrument.
Electronic tuner
There are several models. It works by capturing the instrument's sound through a sensitive microphone or cable connection. The device display if the note is above or below the ideal, but, in older models, it has a pointer marker.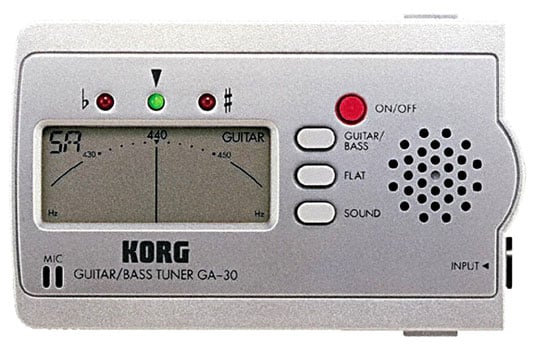 3. Count on online tuners
If you don't want to invest in a tuner like the ones mentioned above, you have the option of having tuners online, through apps on smartphones and tablets, or on the computer itself.
Some online tuners don't capture the audio, just showing the reference sound for you to compare. Others capture through the device's microphone and analyse the notes.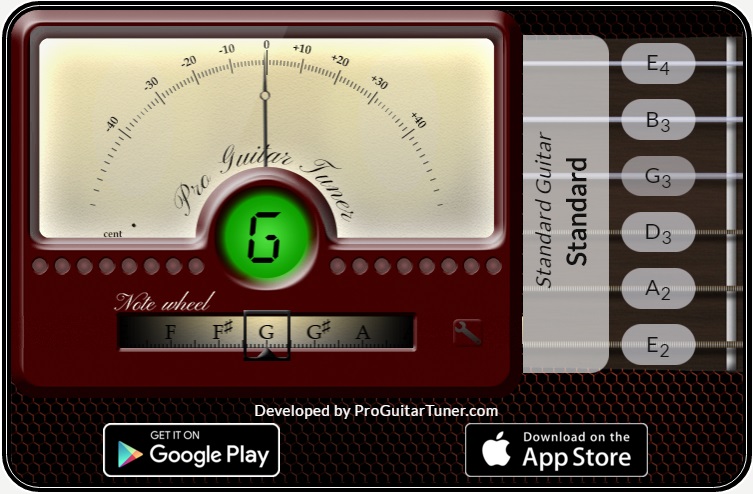 4. Don't just depend on the tuners
It may seem contradictory after we present tuner tips. But over time, you will see the importance of stimulating your auditory perception.
Tuners are great tools, and they help a lot in this process, but whoever should understand the notes and ideal tuning for your instrument is you. After all, only you know what kind of sound you want to play.
5. Practice in a group
Even for those who already have a little more experience in music, a tip that never ceases to apply is to practice songs in a group. This is one of the best ways to improve your pitch perception.
For those who don't have much knowledge yet, or don't have anyone to practice with, it's worth the tip to use videos to compare with other people playing.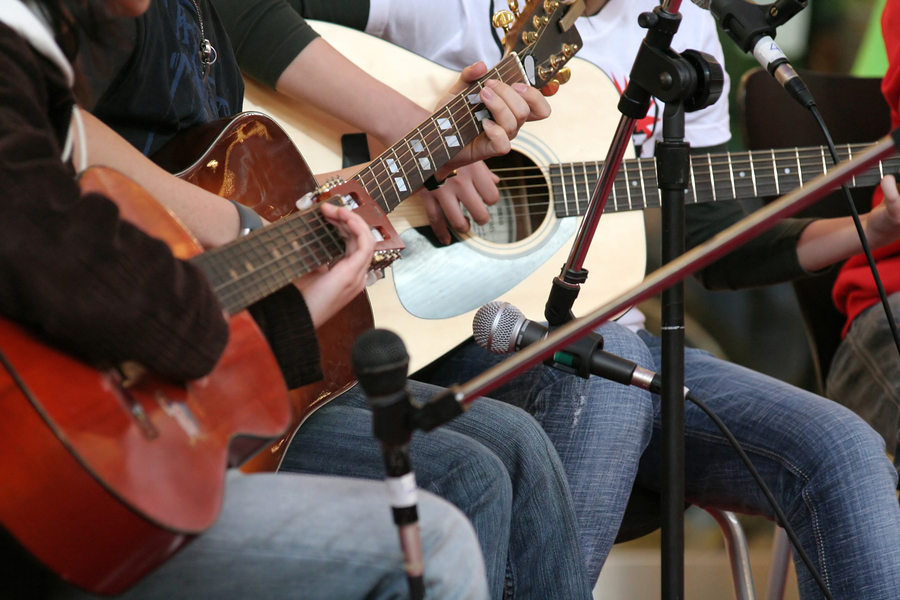 Conclusion
So, did you like the tips mentioned above? Remember to study your instrument a lot and always practice so that the tuning becomes even more accurate. And if you already know other tips that we haven't mentioned here, let us know in the comments.
We would love to receive your comments. Learn about other tips on how to take care of your musical instruments on our website 234gist.