7 tips for choosing the best guitars for beginners
One of the important steps at the beginning of your guitar journey is to find the best guitars for beginners.
With the pandemic, many people started to dedicate themselves more to their hobbies or start the journey towards the realization of their dreams. And learning to play a musical instrument was on many people's list.
But to start your studies, it is necessary to have a good musical instrument.
This article will show you how to choose your first guitar. Remember that is an instrument that offers a nice sound, after all a bad instrument could get in the way of your studies.
The article is also valid for those who want to change instruments (go from guitar to guitar, for example). We have gathered here 7 tips for you to choose a good guitar, an instrument with a good cost-benefit ratio. 
1. Best guitars for beginners: don't buy the most expensive guitars
Beginning guitarists are under the illusion that an expensive guitars will make them the best. So when the guitar doesn't improve their playability, they get frustrated.
The important thing here is to purchase a guitar within your budget and, of course, that is comfortable. But it should also be said that very cheap guitars do not usually offer good sound and quality.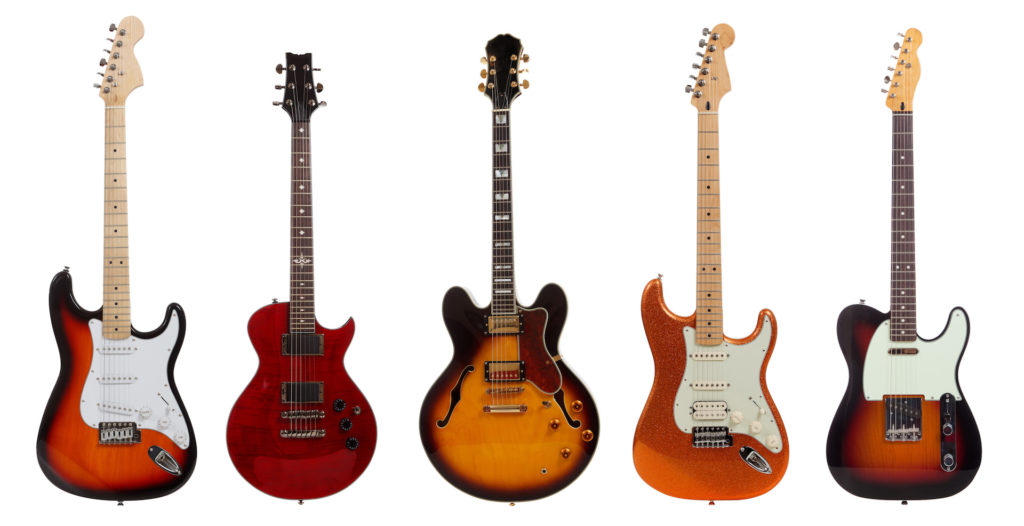 2. Test various instruments
You are the one who will play the guitar, so test it and decide which one you like best. As much as you go with a friend who understands instruments and he tells you one or the other, the final decision is yours.
You must choose the guitar that has the most pleasant sound for you.
When testing the instrument in a store (the best place to buy the best guitars for beginners), note that there is a difference in the sound of each one, as there is a difference in the construction, materials used, etc.
3. What musical style do you intend to play
In the same way that a person chooses a vehicle according to his needs, a guitar must be chosen according to his purpose.
If the goal is to play heavy metal, then a guitar with single-coil pickups would not be the best choice.
You can even choose a versatile guitar, which fits well in different styles, but eventually, you will feel the need for some specific characteristic of a guitar model or pickup.
4. Best guitars for beginners: analysing prices
Price is not the main indicator that a guitar is good, but it is one of the factors. Very cheap brands generally do not have good quality; on the contrary, they tend to disappoint a lot.
There are entry instruments from well-known brands that are worth testing.
5. Know the instrument
How will you know how to choose a guitar by analysing the pickup if you don't even know what one is? Or how will you choose the type of guitar to play the desired style if you don't know the difference between the body models?
For you to know how to choose the best guitars for beginners, it is worth understanding the instrument. That is why the guitar lesson on parts of the instrument is important.
6. Is used guitars worth it?
Yes, buying a used guitar is very worthwhile. But this is only if it is in good condition: without warping, without any marks of use, etc.
It is common even for people who have played for some time to acquire a used guitar. It's worth it because you could get a used instrument with higher quality than the one you would buy as new.
7. Don't forget the accessories and equipment
In addition to the process of choosing the best guitar for beginners, it is important to pay attention to accessories. But there is also some necessary equipment.
Among the basic accessories are cables with a P10 connector to connect to the amplified box or audio interface. And in terms of equipment are the ones we quote:
– The amplified box (cube) or amplifier and speakers to listen to the sound of your guitar;
– or use an audio interface and headphones (or speakers).
Other important and useful accessories include strap and reed.
Finally, never let a seller or anyone make you anxious. Test all guitars and choose only after feeling that it is the right guitar for you.