The beneficial effects of music on health on mental health have been known for centuries. It is well known that Music softens mood. It has been used for years for its therapeutic effects. We know a little more about the style to listen to relax in case of rising anxiety.
The Vera Clinic Cosmetic Surgery Centre, based in Turkey. Carried out a study on 1,540 adult volunteers aged between 18 and 65 years old. The participants were put through a series of stressful tests, during which they listened to different styles of music. Music like 'Golden Oldies' from the 1960s, rock from the 1970s, R&B from the 1990s, jazz, dubstep, or classical music.
According to this study spotted by the New York Post daily, hits from the 1980s had the most calming effect on participants. 96% of them noticed a drop in their blood pressure while listening to this type of song. 36% also felt a drop in their heart rate. Among the songs listened to, we find some of the biggest hits of this time like "Call Me" by Blondie, "Freedom" by Wham !, "It's a Sin" by the Pet Shop Boys, or even "Kids in America" ​​by Kim Wilde.
Songs from 1980 can release endorphins
"The results may seem surprising at first, but medically they make a lot of sense," says Dr. Ömer Avlanmis. Hits from the 1980s could spark nostalgia in many people, and their happy, festive sounds can trigger the release of endorphins and serotonin in the brain, which increases feelings of happiness and calm. "
More surprisingly, heavy metal is ranked second among the most calming musical genres. 18% of those surveyed saw their heart rate drop and 89% their blood pressure.
The 1980s and metal were followed by music from the 2000s and 2010s, then by classical music, notably with the soundtrack from The Bridgerton Chronicle series, and finally by R&B from the 1990s.
In the last place in the ranking, we find techno music, which on the contrary seems to aggravate stress: bass and percussion caused an increase in blood pressure in 78% of the study participants.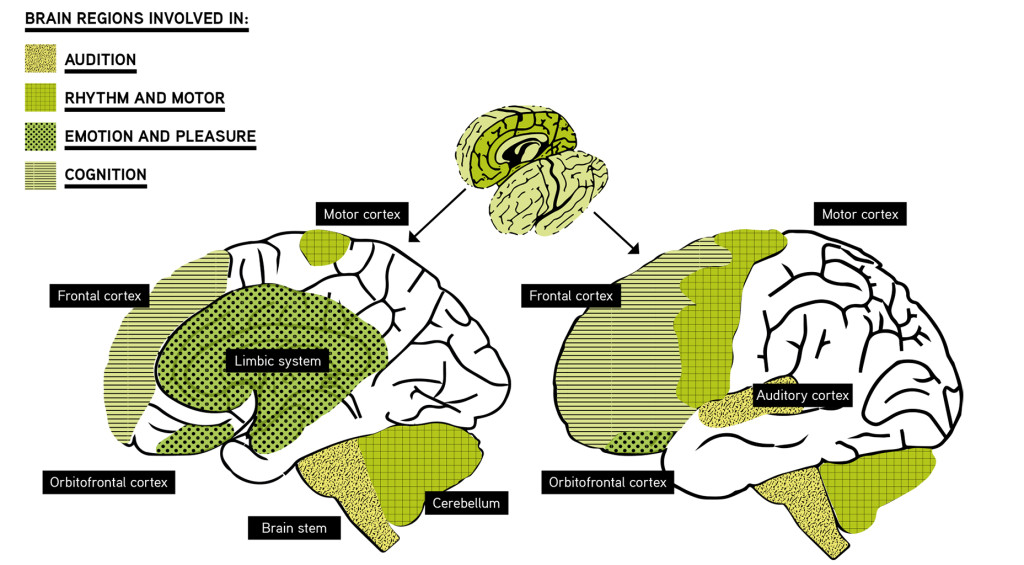 Sources : New York Post journal, Vera Clinic Cosmetic Surgery Centre journal.