Nigerian-born artists who have won the Grammy Award
The Grammy Award is an award presented by the Recording Academy to recognize achievement in the music industry. It is awarded to artists across the world for their outstanding achievements in the music world.
The award started about 62 years ago, while the first Grammy Awards ceremony was held on May 4, 1959, to honour the musical accomplishments of performers for the year 1958.
There have been two restructurings of categories since the inception of the award. It was cut from 109 to 78 in the 2012 edition. Also, the number has risen from 78 in 2012 to 84 since 2017.
In this article, we shall review the names of Nigeria-born artists who have won the Grammy Award. They fall under two categories; artists who won for their original work and those who won for their contributions to foreign work.
Check out for the names of Grammy Awards winners who are Nigeria-born below;
1. Michael Babatunde Olatunji
Michael Babatunde Olatunji is the first on the list. He was born on April 7, 1927, and died at the age of 75. He was a Nigerian drummer, educator, social activist, and recording artist.
Michael Babatunde Olatunji has many albums and videography credited to his name. Olatunji has performed as a guest artist with many great artists like Mickey Hart, Max Roach, Herbie Mann, and many more.
He was part of Mickey Hart's album Planet Drum won the Grammy Award for Best World Music Album of 1991. This category was given for the first time in Grammy Award in 1991.
Also, Michael Babatunde Olatunji was an inductee into the Percussive Arts Society Hall of Fame in 2001.
2. Sikiru Adepoju
Sikiru Adepoju was born on 10 November, 1950. He is a percussionist and recording artist. His expertise is in genres of traditional African music and world music.
Sikiru Adepoju has many albums and a filmography; The Rhythm Devils Concert Experience (2008 two-disc DVD). He has performed with great artists like Mickey Hart, Stevie Wonder, Kai Eckhardt, Ebenezer Obey, and many more.
He won the Grammy Award for Best Contemporary World Music Album in 2008 for his contribution to the title album of Mickey Hart's Global Drum Project at the 51st annual Grammy Awards in Los Angeles.
3. Henry Olusegun Adeola Samuel
Henry Olusegun Adeola Samuel popularly called (Seal) was born on 19 February 1963. He is a Nigeria-born British singer-songwriter and record producer.
Seal has many studio albums and cover albums credited to his name and has sold over 20 million records worldwide. He was a guest judge for season 12 of America's Got Talent and a coach on The Voice Australia in 2012 and 2013.
Seal has won multiple awards in the course of his career. He won three Brit Awards, as well as four Grammy Awards and an MTV Video Music Award.
4. Helen Folasade Adu
Helen Folasade Adu (Sade) was born on 16 January 1959. She is a Nigerian-born British singer, songwriter, and actress.
Sade has produced many studio albums and is involved in many international tours. She has sold more than 50 million records worldwide. She is also a lead singer for an eponymous band, a musical band formed by her.
Sade won her first Grammy for Best New Artist in 1985. No Ordinary Love for Best R&B Performance by A Duo or Group With Vocals in 1993. She earned her third Grammy with Lovers Rock in the Best Pop Vocal Album in 2001. Sade bagged her fourth with Soldier of Love for Best R&B Performance by A Duo or Group With Vocals in 2010.
She was appointed Officer of the Order of the British Empire (OBE) in 2002 for services to music. Also, she was awarded Commander of the British Empire (CBE) in 2017 as a Birthday Honours for her music services.
5. Olalekan Babalola
Olalekan Babalola was born on 15 May, 1960. He is a Nigerian jazz percussionist and musician.
He began his professional career after joining a band called Samba Samba Band. Olalekan Babalola has worked with notable artists like Ernest Ranglin, Branford Marsalis, Tony Allen, and others.
Olalekan Babalola became Nigeria's first Grammy Award winner for his work on Ali Farka Touré's In the Heart of the Moon in 2006. He also won a second Grammy in 2009 for his work on Cassandra Wilson's 2008 album titled Loverly.
6. Hakeem Temidayo Seriki
Hakeem Temidayo Seriki (Chamillionaire) was born on 28 November 1979. He is a Nigeria-born American rapper.
Chamillionaire is the CEO of Chamillitary Entertainment. He has produced many albums studio, collaboration albums, extended plays, and filmography.
Chamillionaire clinched a Gramm for his song Riddin under the Best Rap Performance by a Duo or Group category in 2007. He has also won the BET Hip Hop Awards, MTV Video Music Awards, Ozone Awards, and Teen Choice Awards.
7. Kevin Oluwole Olusola
Kevin Oluwole Olusola was born on 5 October, 1988. He is Nigeria-born American singer-songwriter, beatboxer, and cellist.
Olusola started his musical career earlier; he started the piano at age 4, the cello at age 6, and alto saxophone at age 10. He is referred to as the beatboxer of the a cappella band Pentatonix.
Pentatonix won a Grammy in the Best Arrangement, Instrumental or a cappella category for their song Daft Punk in 2015. The band won their second Grammy in the same category for Dance of the Sugar Plum Fairy from their That's Christmas to Me album in 2016. Pentatonix won the third Grammy in the Best Country duo/group performance category for Jolene which featured Dolly Parton.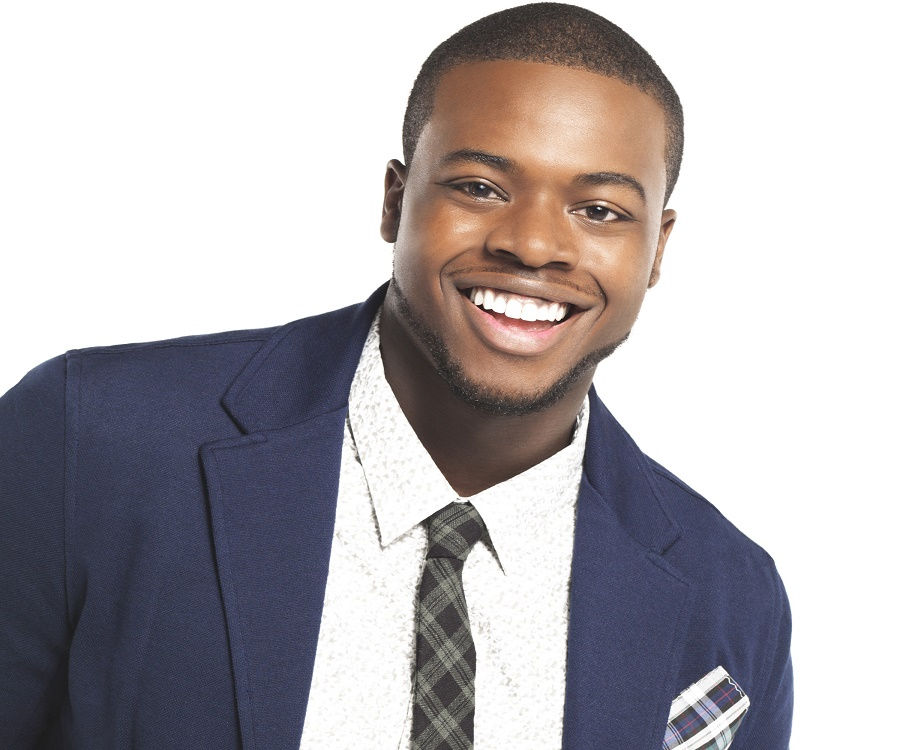 8. Jenn Nkiru
Jenn Nkiru was born about 33 years ago. She is a Nigerian-British artist and director. Jenn Nkiru schooled at Howard University in Washington D.C and graduated with an MFA in film directing.
She directs music videos and short films. She exhibited her short film at the Tate Modern Gallery International Women's Day celebration in 2017. This unique piece of work featured Guerrilla Girls and Zinzi Minott dances.
Jenn was also the second unit director of Ricky Saiz's video for Beyoncé and Jay-Z, Apeshit. She has worked on distinctive movies like Rebirth is Necessary, En Vogue, and Black to Techno.
She won the 63rd Grammy Award for Best Music Video on the Beyoncé's Brown Skin Girl that was directed by her. Jenn Nkiru has also won the 2018 Voice of a Woman award at Cannes and the main Aesthetica Art Prize in 2019.
9. Ayodeji Ibrahim Balogun
Ayodeji Ibrahim Balogun (Wizkid) was born on 16 July 1990. He is a Nigerian singer and songwriter.
Wizkid is a recipient of many national and international awards. He is the most-streamed Nigerian artist of all time on Spotify, with over 3.4 billion streams across all credits.
His single Essence from Made in Lagos album became the first Nigerian song charted on the Billboard Hot 100. He has produced many studio albums, several hit singles, and a lot of collaboration albums.
Wizkid has performed with great artists like Beyoncé, Drake, Tiwa Savage, Skepta, and many more.
He won the Grammy as a lead artist for the Best Music Video on Beyoncé's Brown Skin Girl in 2021. He is also the most awarded African artist at the BET Awards, Billboard Awards, MOBO Awards, and the Soul Train Awards.
10. Damini Ebunoluwa Ogulu
Damini Ebunoluwa Ogulu (Burna Boy) was born on 2 July 1991. He is a Nigerian singer, songwriter, rapper, and dancer.
Burna Boy is one of the biggest and most successful African artists. He is the first Nigerian with back-to-back nominations at the Grammys.
He describes his music as Afro-fusion. A musical genre that blends Afrobeat, dancehall riddims, reggae, American rap, and R&B. Burna Boy has many studio albums, EPs, and Mixtape credited to his name.
His studio albums African Giant and Twice as Tall contain many hit songs. These distinctive albums got him back-to-back nominations for Grammy awards. Burna Boy has performed with great artists like Ed Sheeran, Beyoncé, Damian Marley, Stefflon Don, Justin Bieber, and many more.
His album Twice as Tall won the Best World Music Album at the 63rd Annual Grammy Awards. He has also won the MOBO Awards, BET Awards, MTV Europe Music Awards, the Headies Awards.