Singing exercises recommended by speech therapists
Singing exercises done anyway can do more harm than improve the voice. And that's because, without professional support, it's already complicated for singing students to know how to make good use of their voice.
Following loose lessons from the internet is even more dangerous if they are not based on recommendations from professionals in the field.
In this article, we bring to you 3 singing exercises recommended by speech therapists that will help improve your voice.
Thus, these exercises help to improve pitch and also breathing and projection of your voice. And they are exercises that you can safely perform, as they were recommended by speech therapists (specialists in the study and diagnosis of problems that affect the voice).
1. Vocal fold warm-up (also known as "vocal cords")
The first of the singing exercises recommended by speech therapists is a vocal warm-up.
Just as you need to warm up your body to exercise, your voice needs to warm up.
This warm-up ensures that your vocal folds are prepared to use your voice in singing or also in proper speech. Vocal warm-up is such an essential step that with just 5 to 8 minutes of exercise your voice will improve a lot.
Warming up should always be done before signing.
Here are three great vocal warm-up exercises you can do at home:
– Make a "trrrrrrrr" sound with your tongue about five to ten times, always taking a deep breath and releasing it in the form of "trrrr" consistently;
– Another vocal warm-up exercise is to make a "zzzzzzz" sound, like the sound of a beetle;
– And another great warm-up is yawning, that's right, make yawning movements to relax the muscles. This helps in relaxing the vocal folds.
2. Breathing exercises
One of the keys to singing in tune and sustaining the notes longer is knowing how to control your breathing.
And here we have an exercise also recommended by speech therapists to increase your breathing capacity. Breathing capacity is the ability to store air in the lungs and use it.
A great exercise here is to take a deep breath through your nose, wait about 3 to 5 seconds, and then release it slowly using the "sssssss" sound, like the sound of a tire deflating. Count the seconds that you release the air and gradually increase it.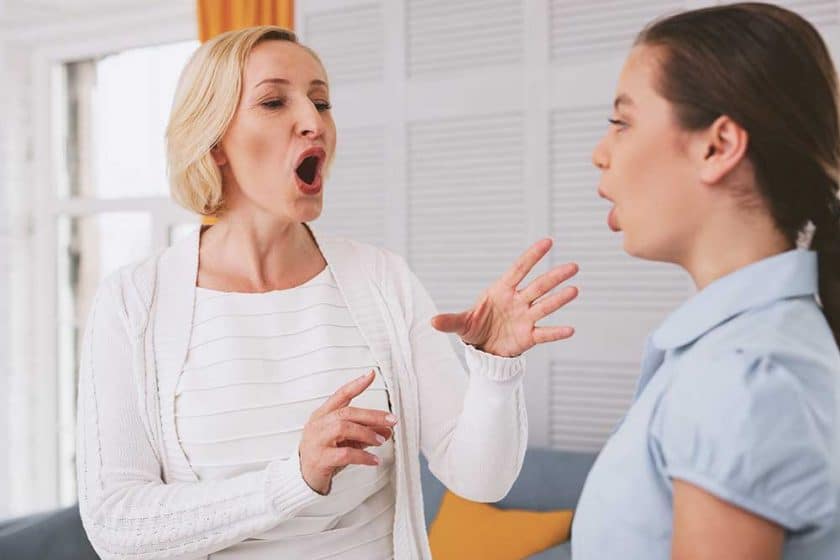 3. Exercise to work the resonance of your voice
Finally, the last of the 3 singing exercises recommended by speech therapists that we list here is the one focused on resonance.
It's possible to project your voice audible, but without having to shout for it. And this is achieved by working on voice resonance.
You see, when we sing we not only use the vocal folds, but we also use the mouth, the rib cage, among other parts of the body, because with them we make the voice resonate.
It's as if each of these elements worked as an amplifier, increasing the power of the voice.
A common exercise to improve vocal resonance is to speak the word "hâng" but keep your throat open and the roof of your mouth raised.
A second exercise, still using the word "hâng", would be to add an "áaá" at the end, it would look like this: "hâng-ááá".
With this exercise, you will notice that the back of your throat will open more. This is the movement you should make when singing to better project your voice. Repeat the exercise several times.
Conclusion
All these exercises should be done at least twice a week to get results and improve your voice. But it is important to follow other recommendations as well, such as:
– Consume plenty of water every day to keep your vocal folds hydrated;
– Avoid drinks such as soft drinks and alcoholic beverages;
– Never sing after eating, but wait an hour or so to do it;
– Visit a speech therapist to analyze if everything is ok with your vocal system;
– Avoid the consumption of cold drinks;
– Never self-medicate, but seek professional help (otorhinolaryngologist) in case of any problem such as a sore throat.