Meet some of the most influential female guitarists of all time. Here we'll introduce the top 10 most influential female guitarists. Let's make it clear that we'll only cite a few, so if you're missing some that you admire, leave your comment below mentioning the name.
10. Sister Rosetta Tharpe
Sister Rosetta Tharpe was an American singer, songwriter, guitarist, and recording artist. She attained popularity in the 1930s and 1940s with her gospel recordings.
Her songs are characterized by a unique mixture of spiritual lyrics and electric guitar that was extremely important to the origins of rock and roll. Tharpe was among the first popular recording artists to use heavy distortion on her electric guitar.
9. Jan Kuehnemund
Icon of the 80s, Jan Kuehnemund was the inspiration for many women who wanted to play a musical instrument. She was a guitarist in the all-female rock band Vixen.
8. Mary Ford
Between the 40s and 70s, when the number of female guitarists was scarcer, Mary Ford showed that she was very good at guitar. Alongside her husband Les Paul, Mary played for 30 years and, even after the divorce, continued to play and throughout her career sold more than 10 million records.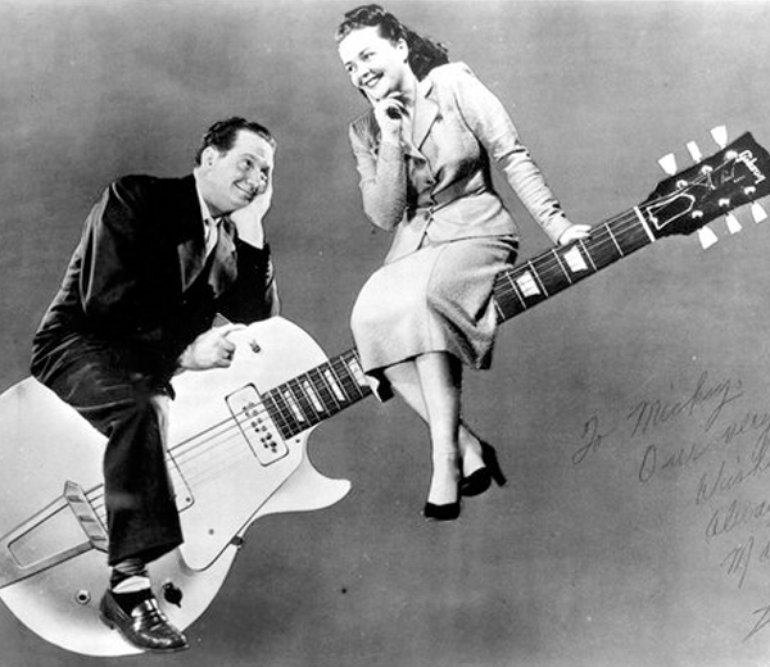 7. Jennifer Batten
For 10 years Jennifer Batten was Michael Jackson's guitarist and she rocked during her performances at the artist's shows. Her musical style is jazz fusion and she has already recorded some records.
 Batten is one of the most preferred female guitarists of both women and men, and it's no wonder, her technique is impressive and her agility on the instrument is monstrous.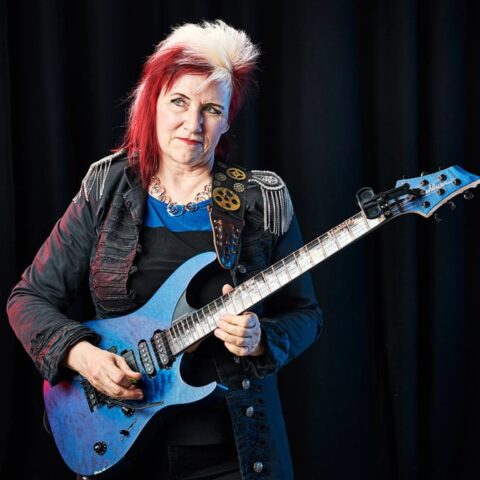 6. Orianthi
Orianthi is known for being the guitarist of Alice Cooper, Bon Jovi, and also Richie Sambora. At only 15 years old she already had her solo show and still had the support of Steve Vai. 
In her career, she has played with musicians like Prince and Eric Clapton. Orianthi was chosen by Michael Jackson to play in his comeback shows; however, she only participated in rehearsals as the vocalist passed away before the tour debut.
5. Kaki King
Kaki is the only woman to receive the title of Guitar God (guitar goddess) from Rolling Stone magazine. The guitarist has impressive technique, but what is even more impressive is her creativity on the instrument.
She has recorded several albums and has partnered with musicians such as Dave Grohl of the Foo Fighters and Eddie Vedder.
4. Lita Ford
Lita Ford has already worked in partnership with musicians like Ozzy Osbourne and she, in addition to being a guitarist, is also a singer and songwriter. She was a former guitarist for the now-defunct rock band The Runaways.
3. Borne Raitt
Bonnie Raitt was named by Rolling Stone magazine the 89th best guitarist of all time. She's been side by side with big names like John Lee Hooker and Bryan Adams. Also, she has performed along side with John lee Hooker and blues king BB King. 
And these helped make Raitt's career a success. She is known both for her incredible agility when playing and also for her voice.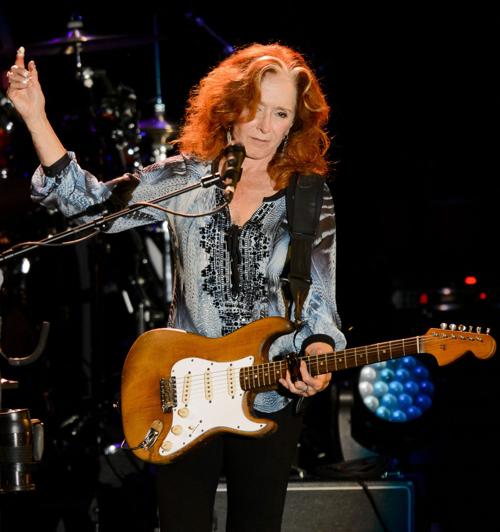 2. Nancy Wilson
Best known for being the guitarist in the band Heart, alongside her sister Ann, Nancy is known for her guitar technique and skill. Nancy and Ann were without work for about 3 years, due to a family problem. But they returned with the tour "Live Alive" on July 9th 2019 at the Hollywood Casino Amphitheatre in St. Louis, Missouri.
Before we unveil our number 1 spot, here are few Honourable Mentions;
Annie Clark
Mother Maybelle Carter
Joni Mitchell
Marrissa Paternoster
Carrie Brownstein
Marnie Stern
Sheryl Crow
1. Joan Jett
Jett is described as one of the most important women in rock history. And there's even a movie portraying her trajectory and importance to this musical style.
She was one of the founders of the famous rock band "The Runaways", which was made up of women only.